Los casamientos del príncipe Felipe de Austria y María Manuela de Portugal en las relaciones de sucesos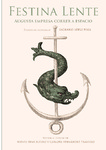 Collections
Title
Los casamientos del príncipe Felipe de Austria y María Manuela de Portugal en las relaciones de sucesos
Author(s)
Date
2019
Citation
Pena Sueiro, N. (2019) "Los casamientos del príncipe Felipe de Austria y María Manuela de Portugal en las relaciones de sucesos". En: Fernández Travieso, C., Pena Sueiro, N., eds. Festina Lente. Augusta empresa correr a espacio. Studia in honorem Sagrario López Poza. A Coruña, Universidade da Coruña, pp. 247-262. https://doi.org/10.17979/spudc.9788497497374.247
Abstract
[Resumen] Este trabajo pretende ofrecer un análisis de las relaciones de sucesos sobre el primer casamiento del príncipe Felipe de Austria, hijo del emperador Carlos V e Isabel de Portugal, con María Manuela de Portugal. A partir de los textos localizados, se realiza un estudio que confirma que las relaciones festivas que conocemos sobre este acontecimiento son textos breves, en prosa, y se difundieron en su mayoría a través de copias manuscritas; de las que se publicaron, tres se imprimieron en distintos talleres hispalenses, y otras dos salieron a luz sin lugar de edición. Resulta llamativo que de un suceso de tal importancia política como era la boda del heredero del imperio español, no se publicase ningún libro de fiestas que reúna todo el proceso y los fastos asociados (desde la entrada en España, las fiestas en Salamanca hasta el posterior viaje y fiestas en Valladolid), como sucederá en las bodas reales posteriores.
[Abstract] This paper aims to offer an analysis of the news pamphlets on the first marriage of Prince Philip of Austria, son of Emperor Carlos V and Isabel of Portugal, with María Manuela of Portugal. This study, which starts from the localized texts, confirms that the known News pamphlets about this event are short texts in prose, which were disseminated mostly through handwritten copies, with the exception of three of them that were printed in different Hispanic workshops and two others published without editing place. It is striking that an event of such political importance, as the wedding of the heir of the Spanish empire, did not raise the publication of any extensive festival book that brings together the whole process (since the entry into Spain, the festival in Salamanca and the subsequent trip and festival in Valladolid), as will happen in subsequent royal weddings
Keywords
Relaciones de sucesos
Bodas
Felipe II
María Manuela de Portugal
Siglo XVI
Sevilla
News Pamphlets
Weddings
Century XVI
Description
Colección: Homenaxes, nº 15
Editor version
Rights
© Los autores
Reservados todos los derechos. Ni la totalidad ni parte de este libro puede reproducirse o transmitirse por ningún procedimiento electrónico o mecánico, incluyendo fotocopia, grabación magnética o cualquier almacenamiento de información y sistema de recuperación, sin el permiso previo y por escrito de las personas titulares del copyright.
ISBN
9788497497367
9788497497374 (electrónico)