«En breve ha de haber noticia en hartas partes dello». La historia textual y editorial de la relación del fuego en la isla del Pico en 1562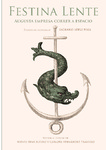 Collections
Title
«En breve ha de haber noticia en hartas partes dello». La historia textual y editorial de la relación del fuego en la isla del Pico en 1562
Author(s)
Date
2019
Citation
Gonzalo García, C. (2019) «En breve ha de haber noticia en hartas partes dello». La historia textual y editorial de la relación del fuego en la isla del Pico en 1562. En: Fernández Travieso, C., Pena Sueiro, N., eds. Festina Lente. Augusta empresa correr a espacio. Studia in honorem Sagrario López Poza. A Coruña, Universidade da Coruña, pp. 167-205. https://doi.org/10.17979/spudc.9788497497374.167
Abstract
[Resumen] En el año 1562, se produjo una terrible erupción volcánica en la isla del Pico, en el archipiélago de las Azores, de la que fueron testigos Diego Díez, Juan Rodríguez y Pedro Morcillo, capitán, piloto y escribano, respectivamente, del navío español bautizado como Nuestra Señora de la Luz. En cuanto desembarcaron en Cádiz, se presentaron ante el juez Antonio de Avalia para hacerle entrega de una relación muy verdadera de aquel suceso extraordinario, la cual empezó a circular rápidamente dentro y fuera de España, tanto por vía manuscrita como impresa. En este trabajo, se reconstruye la curiosa historia textual, tipográfica y editorial de esa relación a partir de los testimonios localizados hasta la fecha
[Abstract] In 1562 a terrible volcanic eruption occurred on the island of Pico, in the Azores. Eyewitnesses of the event included Diego Díez, Juan Rodríguez and Pedro Morcillo — captain, pilot and secretary, respectively, of the ship Nuestra Señora de la Luz. As soon as they landed in Cadiz they reported to judge Antonio de Avalia and handed him a 'very true account' of that extraordinary event. Their account circulated rapidly, both within and beyond Spain, in manuscript and in printed form. On the basis of the documents that have been discovered so far, the article presented here reconstructs the curious textual, typographical and publishing history of their account.
Keywords
Relaciones de sucesos
Duque de T'Serclaes de Tilly
Isla del Pico
Erupción volcánica de 1562
Printed news letters
Pico Island
Volcanic eruption of 1562
Description
Colección: Homenaxes, nº 15
Editor version
Rights
© Los autores
Reservados todos los derechos. Ni la totalidad ni parte de este libro puede reproducirse o transmitirse por ningún procedimiento electrónico o mecánico, incluyendo fotocopia, grabación magnética o cualquier almacenamiento de información y sistema de recuperación, sin el permiso previo y por escrito de las personas titulares del copyright.
ISBN
9788497497367
9788497497374 (electrónico)