Producción, estructura y mercado de la información en las relaciones de sucesos sevillanas (1500-1650)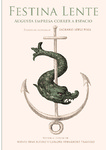 Collections
Title
Producción, estructura y mercado de la información en las relaciones de sucesos sevillanas (1500-1650)
Author(s)
Date
2019
Citation
Espejo, C., Baena, F. (‏ 2019). "Producción, estructura y mercado de la información en las relaciones de sucesos sevillanas (1500-1650)". En: Fernández Travieso, C., Pena Sueiro, N., eds. Festina Lente. Augusta empresa correr a espacio. Studia in honorem Sagrario López Poza. A Coruña, Universidade da Coruña, pp. 77-93. https://doi.org/10.17979/spudc.9788497497374.077
Abstract
[Resumen] En este trabajo hemos evaluado la aportación que el proyecto BIDISO y, más concretamente, la herramienta Catálogo y Biblioteca Digital de Relaciones de Sucesos (CBDRS) han efectuado en el campo de estudio de la Historia del Periodismo de la Edad Moderna en Sevilla. El acceso a los registros catalográficos —y al texto completo mediante sus reproducciones digitales— de centenares de relaciones de sucesos impresas en Sevilla entre los siglos XVI y XVIII ha permitido reescribir la historia de los orígenes del periodismo en la ciudad, demostrando la existencia de estrategias de mercado conducentes a la consolidación de los formatos seriados y un diseño al que puede llamarse ya periodístico de textos y portadas, desde los últimos años del siglo XVI. Por otro lado, el análisis de estos impresos sevillanos permite establecer conexiones entre los poderes locales y regionales —casas nobiliarias y colonias de comerciantes extranjeros— y la producción de los mismos, sentando las primeras bases para un estudio en profundidad de la estructura del mercado de las noticias en la Sevilla de la Edad Moderna
[Abstract] In this paper we have evaluated the contribution that the BIDISO project and, more specifically, Catálogo y Biblioteca Digital de Relaciones de Sucesos database (CBDRS) have made in the field of Early Modern History Journalism in Seville. The access to the records —and to the full texts through its digital reproductions— of hundreds of relations printed in Seville between the 16th and 18th centuries has allowed us to rewrite the history of the origins of journalism in the city, demonstrating the existence of marketing strategies leading to the consolidation of serialized formats and new layouts that can be named as journalistic, since the last years of the sixteenth century. On the other hand, the analysis of these Sevillian relations allows establish connections between the local and regional powers —noble families and colonies of foreign merchants— and their production, laying the first bases for an in-depth study of the structure of the market of the news in Early Modern Seville.
Keywords
Relaciones de Sucesos
Sevilla
Edad Moderna
Mercado de noticias
Poderes locales
News pamphlets
Seville
Early Modern period
News market
Local powers
Description
Colección: Homenaxes, nº 15
Editor version
Rights
© Los autores
Reservados todos los derechos. Ni la totalidad ni parte de este libro puede reproducirse o transmitirse por ningún procedimiento electrónico o mecánico, incluyendo fotocopia, grabación magnética o cualquier almacenamiento de información y sistema de recuperación, sin el permiso previo y por escrito de las personas titulares del copyright.
ISBN
9788497497367
9788497497374 (electrónico)