A Ínsua, abandono e ocupación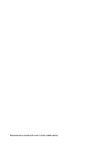 View/Open
Collections
Title
A Ínsua, abandono e ocupación
Author(s)
Directors
Caridad Graña, Juan Antonio
Date
2022
Center/Dept./Entity
Universidade da Coruña. Escola Técnica Superior de Arquitectura
Description
Traballo fin de grao (UDC.ETSA). Estudos de arquitectura. Curso 2021/2022
Abstract
[Resumo] Durante os últimos 20 anos o abandono do rural foi crecendo a pasos axigantados, circunstancia que Galicia sofre especialmente debido, entre outras causas, a súa dispersión. Segundo o INE, estímanse en 40 os núcleos que quedan abandonados na nosa comunidade no transcurso dun ano, non sendo moito menor o número deles que tan só contan con 1 ou 2 habitantes. Neste traballo elíxese unha destas aldeas, A Ínsua, no concello de A Pontenova, e centrase a atención especialmente no grado de abandono no que se atopa a mesma, o cal se estima a partir da análise previa dos diferentes elementos que a compoñen así como da súa paisaxe e paisanaxe. Posteriormente e a través de sucesivos cambios de escala defínense tamén os nexos que existen entre a aldea e os diferentes núcleos que conforman a parroquia.
[Resumen] Durante los últimos 20 años el abandono del medio rural ha ido creciendo a pasos agigantados, circunstancia que Galicia sufre especialmente debido, entre otras causas, a su dispersión. Segundo el INE, se estiman en 40 los núcleos que quedan abandonados en nuestra comunidad en el transcurso de un año, no siendo mucho menor el número de los que sólo cuentan con 1 o 2 habitantes. En este trabajo se elige una de estas aldeas, A Ínsua, en el ayuntamiento de A Pontenova, y se centra la atención especialmente en el grado de abandono en el que se encuentra la misma, el cual se estima a partir del análisis previo de los diferentes elementos que la componen, así como de su paisaje y su paisanaje. Posteriormente y a través de sucesivos cambios de escala también se definen los nexos que existen entre la aldea y los diferentes núcleos que conforman la parroquia.
[Abstract] During de last 20 years, the abandonment of the rural environment has been growing by leaps and bounds, a circumstance that Galicia suffers especially due, among other causes, to its dispersion. According to the INE, it is estimated that in our community 40 nuclei are abandone din the course of a year, the number of those with only 1 or 2 inhabitants being not much lower. In this work, one of these villages, A Ínsua, in the municipality of A Pontenova, is chosen, and attention is focused especially on the degree of abandonment in which it is located, which is estimated from the previous analysis of the different elements that compose it, as well as its landscape and its peasantry. Subsequently, and through successive changes of scale, the links that exist between the village and the different nuclei that make up the parish are also defined.
Keywords
Abandono
Ocupación
Aldea
Rural
Paisaxe
Paisaje
Abandonment
Occupation
Village
Landscape
Rights
Os titulares dos dereitos de propiedade intelectual autorizan a visualización do contido deste traballo a través de Internet, así como a súa reproducción, gravación en soporte informático ou impresión para o seu uso privado e/ou con fins de estudo e de investigación. En nengún caso se permite o uso lucrativo deste documento. Estos dereitos afectan tanto ó resumo do traballo como o seu contido Los titulares de los derechos de propiedad intelectual autorizan la visualización del contenido de este trabajo a través de Internet, así como su repoducción, grabación en soporte informático o impresión para su uso privado o con fines de investigación. En ningún caso se permite el uso lucrativo de este documento. Estos derechos afectan tanto al resumen del trabajo como a su contenido