Arquitectura y cine de culto: Peter Zumthor y Andrei Tarkovsky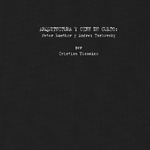 Collections
Title
Arquitectura y cine de culto: Peter Zumthor y Andrei Tarkovsky
Author(s)
Directors
Pedrós Fernández, Óscar
Date
2020
Center/Dept./Entity
Universidade da Coruña. Escola Técnica Superior de Arquitectura
Description
Traballo fin de grao (UDC.ETSA). Estudos en arquitectura. Curso 2019/2020
Abstract
[Resumen] Durante los últimos años, la mayor parte de la producción artística ha estado profundamente influenciada por las leyes del mercado. En este contexto, la obra de Peter Zumthor y Andrei Tarkovsky generan un oasis en el que pararse y reflexionar acerca de su obra y, en consecuencia, a dónde nos está llevando la situación actual. Esta forma de entender su correspondiente disciplina hace que sean ejemplos perfectos a la hora de instruir a jóvenes arquitectos y cineastas, y ayudarles a comprender de una forma más analítica ambas formas artísticas. En este trabajo se pretende hacer una reflexión a través de sus obras más relevantes y buscar puntos de convergencia entre ambos que nos ayuden a entender dicha tesitura y las posibles formas de enfrentarse a ella.
[Resumo] Nos últimos anos, a maior parte da producción artística estivo profundamente influenciada polas leis do mercado. Neste contexto, a obra de Peter Zumthor e Andrei Tarkovsky xeran un oasis no cal poder pararse e refexionar acerca de ditas obras e, consecuentemente, ver a donde nos está levando a situación actual. A súa forma de comprender ditas disciplinas fai que sexan exemplos perfectos á hora de instruir a novos profesionais e axudarlles a comprender de forma máis analítica ambos campos artisísticos. Por ende, o traballo aquí exposto pretende facer una reflexión a través das súas obras máis relevantes á par de establecer puntos de converxencia que nos axuden a aentender a situación actual e dar posibles formas de enfrentarse a ela.
[Abstract] Since the last few years, the most of the artistic production has been deeply influenced by the market laws. In this context, the work of Peter Zumthor and Andrei Tarkovsky lead up to an oasis where we could stop and look back on what we are seeing and, consecuently, asking where this situation are leading us. This understanding way their field of knowledge make that both of them be the perfect examples where the architecture and cinema students could be instructed and it help them to understand the complexity of both artistic fields. Therefore, this academic essay pretend to make and deeply reflection throught their more relevants buldings and try to find a point of convergence between the two that it help us two understand this situation and feasible ways of struggling it.
Keywords
Zumthor
Tarkovsky
Arquitectura
Cine
Convergencia
Converxencia
Architecture
Cinema
Convergence
Rights
Os titulares dos dereitos de propiedade intelectual autorizan a visualización do contido deste traballo a través de Internet, así como a súa reproducción, gravación en soporte informático ou impresión para o seu uso privado e/ou con fins de estudo e de investigación. En nengún caso se permite o uso lucrativo deste documento. Estos dereitos afectan tanto ó resumo do traballo como o seu contido Los titulares de los derechos de propiedad intelectual autorizan la visualización del contenido de este trabajo a través de Internet, así como su repoducción, grabación en soporte informático o impresión para su uso privado o con fines de investigación. En ningún caso se permite el uso lucrativo de este documento. Estos derechos afectan tanto al resumen del trabajo como a su contenido