La arquitectura del vino en O Ribeiro: patrimonio rural y paisaje cultural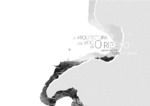 View/Open
Collections
Title
La arquitectura del vino en O Ribeiro: patrimonio rural y paisaje cultural
Author(s)
Directors
Caridad Graña, Juan Antonio
Date
2020
Center/Dept./Entity
Universidade da Coruña. Escola Técnica Superior de Arquitectura
Description
Traballo fin de grao (UDC.ETSA). Estudos en arquitectura. Curso 2019/2020
Abstract
[Resumen] Desde el siglo III a.C. se tiene constancia de las primeras construcciones líticas halladas en O Ribeiro y asociadas a su vino. Sin embargo, en un enmarque más amplio, el paisaje cultural de la región se extiende por todo el entorno de sus valles -y más concretamente, en el del río Avia-, siendo objeto de una ocupación dinámica y sistematizada en el tiempo, buscando sucesivamente un posicionamiento estratégico del que serán testigo sus construcciones y vías de comunicación históricas. Para una aproximación hacia la idea de lo que fue su paisaje del vino y parte de lo que es hoy, se abordará un recorrido por los principales episodios de su arquitectura, y posteriormente se seleccionará el caso de una aldea, actualmente semiabandonada, analizando su respuesta concreta hacia el entorno, tratando el papel de las terrazas de vides (socalcos) como un elemento singular y funcional sobre el paisaje.
[Resumo] Dende o século III a.C. tense constancia das primeiras construccións líticas achadas no Ribeiro e asociadas ao seu viño. Porén, nun encadramentro máis amplo, a paisaxe cultural da rexión exténdese por toda a contorna dos seus vales -e máis concretamente, no do río Avia-, sendo obxecto dunha ocupación dinámica e sistematizada no tempo, buscando sucesivamente o posicionamento estratéxico do que serán testemuñas súas construccións e canles de comunicación históricas. Para un enfoque cara a idea do que foi a paisaxe do viño e parte do que é hoxe, abordarase un percorrido polos principais episodios da súa arquitectura, e posteriormente seleccionarase o caso dunha aldea, actualmente semiabandonada, analizando a súa resposta concreta de cara á súa contorna, tratando o papel das terrazas de vides (socalcos) coma un elemento singular e funcional sobre a paisaxe.
[Abstract] Since the 3rd century BC. there is evidence of the first lithic constructions found in O Ribeiro and associated with its wine. However, in a broader vision, the cultural landscape of the region extends throghout the surroundings of its valleys -and more specifically, in the Avia river one- being affected by a dynamic and systematized occupation over time, seeking successively a strategic positioning that will be witnessed by its historic buildings and communication routes. For an approach towards the idea of that was its wine landscape and part of what it is today, we'll start a journey through the main episodes of its architecture, and we'll sift out the case study of a currently semi- abandoned village, analyzing it's particular response towards its enviroment and considering the role of the vine terraces (socalcos) as a singular and functional element over the landscape.
Keywords
Viño
Vino
Wine
Paisaxe
Paisaje
Landscape
Patrimonio
Heritage
Popular
Vernacular
Socalco
Rights
Os titulares dos dereitos de propiedade intelectual autorizan a visualización do contido deste traballo a través de Internet, así como a súa reproducción, gravación en soporte informático ou impresión para o seu uso privado e/ou con fins de estudo e de investigación. En nengún caso se permite o uso lucrativo deste documento. Estos dereitos afectan tanto ó resumo do traballo como o seu contido Los titulares de los derechos de propiedad intelectual autorizan la visualización del contenido de este trabajo a través de Internet, así como su repoducción, grabación en soporte informático o impresión para su uso privado o con fines de investigación. En ningún caso se permite el uso lucrativo de este documento. Estos derechos afectan tanto al resumen del trabajo como a su contenido