El sistema migratorio de Latinoamérica-España: ¿ha sido la crisis económica un paréntesis?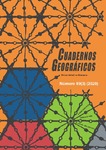 Title
El sistema migratorio de Latinoamérica-España: ¿ha sido la crisis económica un paréntesis?
Alternative Title(s)
Latin America-Spain Migratory System: Has Been the Economic Crisis a Parenthesis?
Author(s)
Date
2020
Citation
Domínguez-Mujica, J., López de Lera, D., Ortega-Rivera, E., & Pérez-Caramés, A. (2020). El sistema migratorio de Latinoamérica-España: ¿Ha sido la crisis económica un paréntesis?. Cuadernos GeográFicos, 59(3), 37-57. doi:10.30827/cuadgeo.v59i3.9223
Abstract
[Resumen] La inmigración desde Latinoamérica y el Caribe hacia España en el cambio de siglo ha sido objeto de numerosos estudios, pues dio lugar a flujos de una gran cuantía en tiempos de expansión económica (1998-2007), cuando el mercado de trabajo español demandaba mano de obra en los segmentos secundarios. Desde 2008 se produjo una reducción de las entradas, así como el incremento de los procesos de retorno y de reemigración, en consonancia con la intensidad de la crisis económica. Estos flujos se minoran en los años de incipiente poscrisis (2015-2017) y se reanuda la inmigración. Con el objetivo de profundizar en estas tendencias, este estudio se basa en la información que proporcionan los microdatos de la Estadística de Variaciones Residenciales, que nos permiten caracterizar la evolución de las migraciones de los latinoamericanos desde y hacia España. La secuencia de estos flujos, según los países de procedencia, y sus características en cuanto a las estructuras por sexo y edad, nos informan de dinámicas dispares y de ciclos migratorios diferenciados, así como de cambios que apuntan a una reconfiguración de las pautas migratorias a lo largo de la etapa de estudio y de formas más intensas y complejas de movilidad.
[Abstract] The immigration from Latin America and the Caribbean to Spain in the turn of the century has been broadly studied since it originated flows of a large amount in times of economic expansion (1998-2007), when the Spanish labour market demanded workforce in the secondary segments. Since 2008 a shortening of inflows occurred as well as an increase of the return and ongoing migrations, consistent with the intensity of the economic crisis. These flows diminish during the incipient post-crisis period (2015-2017) and immigration resumes. With the target to deepen in these trends, this study is based on information provided by the Residential Variation Statistics microdata, which allows us to characterize the evolution of Latin Americans' migrations to and from Spain. The sequence of these flows, regarding the countries of origin, and their features according to the age-sex patterns, inform us of disparate dynamics and differentiated migratory cycles, as well as of changes that point to a reconfiguration of migration trends throughout the study stage and of more intense and complex forms of mobility.
Keywords
Latinoamérica
España
Crisis económica
Flujos migratorios
Movilidad
Latin America
Spain
Economic crisis
Migratory flows
Mobility
Editor version
Rights
Atribución-NoComercial 3.0 España
ISSN
2340-0129