Revisión del tratamiento lexicográfico de la voz japonesa bonzo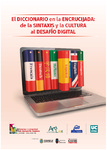 View/Open
Collections
Title
Revisión del tratamiento lexicográfico de la voz japonesa bonzo
Author(s)
Date
2017
Citation
Rojo-Mejuto, Natalia (2017). Revisión del tratamiento lexicográfico de la voz japonesa bonzo. En Juan Gutiérrez Cuadrado (Ed.), El diccionario en la encrucijada: de la sintaxis y la cultura al desafío digital (pp. 747-762). Santander: AELEX.
Abstract
[Resumen] El objetivo de este trabajo es mostrar la evolución del tratamiento de la voz japonesa bonzo en las diferentes obras lexicográficas españolas. Para ello se analiza, desde una perspectiva histórica, la influencia de los primeros testimonios escritos de la voz bonzo en los repertorios lexicográficos, se señalan las similitudes y las diferencias entre los documentos y los diccionarios y se revelan algunas de las principales fuentes empleadas para redactar los artículos lexicográficos. Por último, se examinan las diferentes hipótesis defendidas acerca del origen etimológico de bonzo y se propone la interpretación más probable teniendo en cuenta la documentación textual española.
[Abstract] The aim of this work is to show the evolution of the lexicographical treatment of the word of Japanese origin bonze in a comprehensive selection of Spanish dictionaries. For this purpose, this work analyses, from a historical perspective, the influence of the earliest written records of the word bonze on the lexicographical works, identifies the similarities and differences between the documents and the dictionaries, and discloses some of the main sources used to compose the dictionary articles. Finally, this work examines the different hypothesis proposed about the etymological origin of bonze and suggests its most probable interpretation considering the Spanish documentary sources.
Keywords
Bonzo
Voces japonesas
Diccionarios españoles
Etimología
Lexicografía histórica
Bonze
Words of japanese origin
Spanish dictionaries
Etymology
Historical lexicography
ISBN
978-84-617-4512-8