Reinterpretación de la arquitectura popular: de la tradicción a la arquitectura contemporánea sostenible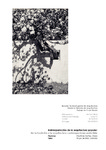 Collections
Title
Reinterpretación de la arquitectura popular: de la tradicción a la arquitectura contemporánea sostenible
Author(s)
Directors
Raya de Blas, Antonio
Date
2015
Center/Dept./Entity
Universidade da Coruña. Escola Técnica Superior de Arquitectura
Description
Traballo fin de grao (UDC.ETSA). Estudos en arquitectura. Curso 2014/2015
Abstract
El tema de estudio consiste en una revisión de la arquitectura popular desde la óptica de la sostenibilidad energética, determinando el valor y la trascendencia de las soluciones tradicionales. Se estudian diferentes respuestas ante los condicionantes climáticos, culturales, territoriales y técnicos, reflexionando así sobre sus principios de aprovechamiento de los recursos existentes y adaptación al medio. Comprendiendo la transformación y desarrollo de la arquitectura y sus requerimientos, nos centramos en aquellos principios de racionalidad reinterpretables hoy en día, presentando el caso concreto del litoral gallego y revisando sus soluciones específicas.
[Resumo]O tema de estudo consiste nunha revisión da arquitectura popular dende a óptica da sostenibilidade enerxética, determinando o valor e a trascendencia das solucións tradicionais. Estúdanse diferentes respostas ante os condicionantes climáticos, culturais, territoriais e técnicos, reflexionando así sobre os seus principios de aproveitamento dos recursos existentes e adaptación ó medio. Comprendendo a transformación e desenvolvemento da arquitectura e os seus requerimentos, centrámonos en aqueles principios de racionalidade reinterpretables hoxe en día, presentando o caso concreto do litoral galego e revisando as súas solucións específicas.
[Abstract]The issue of study consists on a revision of vernacular architecture from the optic of sustainability, determining the value and trascendence of traditional solutions. Achieving a general outlook of different answers to the climatological, cultural, territorial and technical conditions, its principles of use the existing resources and adaptation to the environment are studied. Understanding the transformation and development of architecture and its requirements, the investigation is focused on those principles of rationality subject of reinterpretation nowadays, exposing the specific case of Galician Coast and making a review of its specific solutions.
Keywords
Arquitectura popular
Sostenibilidad
Galicia
Sostenibilidad
Folk architecture
Sustainability
Rights
Os titulares dos dereitos de propiedade intelectual autorizan a visualización do contido deste traballo a través de Internet, así como a súa reproducción, gravación en soporte informático ou impresión para o seu uso privado e/ou con fins de estudo e de investigación. En nengún caso se permite o uso lucrativo deste documento. Estos dereitos afectan tanto ó resumo do traballo como o seu contido Los titulares de los derechos de propiedad intelectual autorizan la visualización del contenido de este trabajo a través de Internet, así como su repoducción, grabación en soporte informático o impresión para su uso privado o con fines de investigación. En ningún caso se permite el uso lucrativo de este documento. Estos derechos afectan tanto al resumen del trabajo como a su contenido