Proyecto básico y de ejecución rehabilitación: lugar O Pontigo, nº 2, Galdo, Viveiro, Lugo.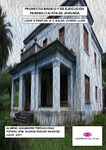 View/Open
Collections
Title
Proyecto básico y de ejecución rehabilitación: lugar O Pontigo, nº 2, Galdo, Viveiro, Lugo.
Author(s)
Directors
Robles Sánchez, Susana
Date
2015
Center/Dept./Entity
Universidade da Coruña. Escola Universitaria de Arquitectura Técnica
Description
Traballo fin de grao (UDC.EUAT). Arquitectura técnica. Curso 2014/2015.
Abstract
[Resumen] En este Trabajo Fin de Grado, se realiza el Proyecto Básico y de Ejecución de Rehabilitación de una vivienda unifamiliar situada en el término municipal de Viveiro, en la provincia de Lugo. En el citado proyecto, se desarrolla el contenido exigido en el Anexo I de la parte I del Código Técnico de la Edificación, exponiéndose por tanto en cinco tomos: I. Memoria; II. Planos; III Pliego de Condiciones; IV Mediciones; y V. Presupuesto. La vivienda objeto del proyecto es de tipo colonial, construida a comienzos del segundo cuarto del siglo XX, en torno al año 1930, y encontrándose deshabitada y en un deficiente estado desde hace más de tres décadas. El uso del edificio será el de albergue turístico, realizando el proyecto según el programa de necesidades propuesto por el promotor, adaptándolo a las necesidades actuales de confort y habitabilidad, cumpliendo siempre con la normativa aplicable.
[Abstract] In this Degree Thesis, it´s done the Basic Project and Execution for the Rehabilitation of a detached house placed in the municipality of Viveiro, province of Lugo. In this project, the content is according to the Annex I of Part I of the Technical Building Code. It is displayed in four volumes: I. Memory; II. Planes; III. Specifications; IV. Measurements; and V. Budget. The project house focused in is a colonial type, built in about 1930. Nowadays, the house inhabited and bad conservation. The building will be used as a hostel. The project is according to the needs program proposed by the developer and according to the current needs of comfort and habitability, too.
Keywords
Rehabilitación
Albergue
Casas coloniales
Proyecto básico y de ejecución
Viveiro
Rehabilitation
Project
Hostel
Rights
Os titulares dos dereitos de propiedade intelectual autorizan a visualización do contido deste traballo a través de Internet, así como a súa reproducción, gravación en soporte informático ou impresión para o seu uso privado e/ou con fins de estudo e de investigación. En nengún caso se permite o uso lucrativo deste documento. Estos dereitos afectan tanto ó resumo do traballo como o seu contido Los titulares de los derechos de propiedad intelectual autorizan la visualización del contenido de este trabajo a través de Internet, así como su repoducción, grabación en soporte informático o impresión para su uso privado o con fines de investigación. En ningún caso se permite el uso lucrativo de este documento. Estos derechos afectan tanto al resumen del trabajo como a su contenido