Quevedo epigramático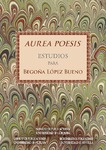 View/Open

Except where otherwise noted, this item's license is described as Reconocimiento-NoComercial-SinObraDerivada 4.0 Internacional
Collections
Title
Quevedo epigramático
Author(s)
Date
2014
Citation
López Poza, Sagrario, "Quevedo epigramático", en Aurea Poesis: Estudios para Begoña López Bueno, eds. Luis Gómez Canseco, Juan Montero y Pedro Ruiz Pérez, Universidades de Córdoba, Huelva y Sevilla, 2013, pp. 321-339.
Abstract
RESUMEN: En este trabajo se analiza la producción poética de Francisco de Quevedo que puede considerarse como epigramas para obtener información sobre su particular realización de esta categoría poética. Basándome en los parámetros genéricos del epigrama español del Siglo de Oro, deducidos de un exhaustivo análisis de la preceptiva sobre el género escrita en latín, español y otras lenguas modernas, y en trabajos previos sobre esta forma poética aplicados a la producción de autores contemporáneos de nuestro poeta, intento extraer algunas conclusiones sobre las modalidades epigramáticas que Quevedo prefería, las fechas en que el poeta produjo más composiciones de este tipo, las formas métricas que escogió para la composición de sus epigramas, la estructura interna que solía emplear y los rasgos de estilo predominantes.
ABSTRACT: In this work the poetic production of Francisco de Quevedo which can be considered epigrams is analyzed to obtain information about his particular embodiment of this poetic category. Based on the generic parameters of the Spanish Golden Age epigram, deduced from a thorough analysis on the treatises on the genre written in Latin, Spanish and other modern languages, and on previous work about this poetic form applied to the production of spanish Golden Age authors, we attempt to draw some conclusions about the epigrammatic modalities preferred by Quevedo, the dates in which the poet wrote more compositions of this type, the metric forms of choice for the composition of his epigrams, the internal structure that used to employ and predominant style traits.
Keywords
Quevedo, Francisco de (1580-1645)
Epigramas españoles
Rights
Reconocimiento-NoComercial-SinObraDerivada 4.0 Internacional
ISBN
978-84-9927-154-5